Clinical Timing
| | | |
| --- | --- | --- |
| Mon - Wed | - | 7:00 AM - 10:00 PM |
| Thurs - Fri | - | 7:00 AM - 10:00 PM |
| Sat - Sun | - | 7:00 AM - 10:00 PM |
Doctors Time Table
Doctors and other healthcare providers are available in person and also digitally for online consultation. Call the helpline to schedule an appointment. Online consultations are available 24x7, however for in person clinic visits prior appointment is advisable.
Appointments
● Clinic Consultation
● Online Consultation
● Remote Monitoring
● Home Care
24x7 Helpline
8742-911-9111
Welcome to Dr. Raman's Healthcare
Comprehensive healthcare in one place
Raman Kumar is a consultant physician and a family doctor and provides a wide range of clinical services to patients, families, and communities across all ages and organ systems. He holds a postgraduate qualification in Family Medicine, experience & expertise within the disciplines of Internal Medicine and Emergency Medicine. Through his career, he has worked at several public and private healthcare institutions in India, including the Institute of Liver and Biliary Sciences Delhi and Deen Dayal Upadhyay Hospital, Government of NCT of Delhi Dr. Kumar has been featured on the cover & article of 'THE LANCET,' an international journal as a global primary healthcare leader. He has written several book chapters and contributed to research papers in national and international journals. Dr Kumar's unique approach to patient care includes looking at diseases and health outcomes comprehensively and the person as a whole. He advocates for whole-person care rather than a narrow look at diseases on the basis of organs, genders, and age groups.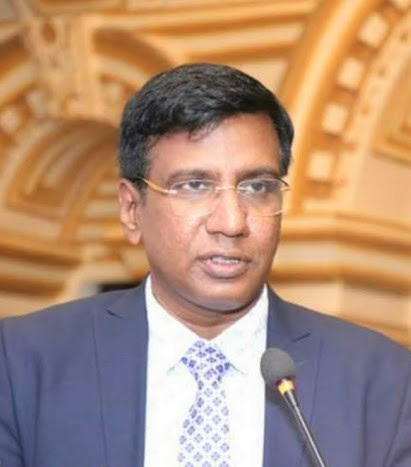 clinic 1
Doc-24 Clinic: 02 Gaur City Galleria Market, Gaur City 2, Noida Extension West, Greater Noida, Uttar Pradesh-201301
clinic 2
Doc-24 Clinic: Shop No. 5A, Ground Floor, New Tech, Lagracia Mall, Near Easy Day, Crossing Republik, Ghaziabad, Uttar Pradesh-201301
Diabetes Care
Diabetes is a multi system metabolic disease impacting multiple organs of the body due to elevated blood sugar levels. Apart from sugar control regular follow up and comprehensive care for diseases is required in order to short term and long term complications
Read more...
Liver & Gastro Care
Liver is the largest solid organ of the body, Commonest symptom of liver disease is jaundice that can be caused due to various reasons such as virus, alcohol and obesity. Fatty liver is a common finding in our locality. Gastroenteritis, infection of stomach and intestines often presents as loose motions, vomiting and pain in abdomen
Read more...
Preventive Cardiology
Hypertension (high BP) is the commonest problem related to the cardiovascular system. Uncontrolled or poorly controlled blood pressure may lead to various short term and long term conditions including several emergencies. Hypertension is a long term condition requiring close monitoring and follow up. Stress and lack of physical activity may cause heart diseases at an early age.
Read more...
Thyroid Diseases
Hypothyroidism (less active) is a very common disease prevalent in the community. Common symptoms are weight gain, constipation, joint pains and anemia. Women are more prone to this condition. It is very important to use the appropriate dose of medicine, many times patients continue to take either low or high doses without any supervision. Thyroid medicines can be stopped in a selected groups of patients.
Read more...
Asthma & Allergy
Environmental factors and population puts our bodies at rise to allergy and asthma. Asthma is an allergic and inflammatory condition which may become severe during seasonal variations. Treatment requires allergic testing and choosing the right modality of interventions. With the right approach of treatment, one can live life free of allergies. Recurrent nose is caused due to allergic rhinitis.
Read more...
COVID 19
COVID continues to affect our lives, work and social movement for the past two years. Vaccines for the disease are now available, however it is necessary to keep the same and always maintain COVID appropriate behaviors such as social distancing, mask and hand hygiene. COVID is a treatable condition and most people can recover at home with close monitoring. Early warning signs should not be neglected and most lives can be saved.
Read more...
Fever Clinic
Fever is the commonest symptom presenting to doctors in India. Common causes of fevers are Viral (seasonal), Typhoid, UTI - Urine infection, Dengue, Malaria, Chikungunya, and COVID. Most of the time the seasonal viral is cured within 5-7 days with symptomatic treatment. COVID has a longer duration and long term impact on health. Urine infection is more common among elderly and women. Due to contaminated food and water Typhoid continues to be one of the most common causes of fever in India. Dengue is endemic for a long term in many parts of India
Read more...
Preventive Check
Preventive check not only comprise blood and other tests but a proper follow up by a general physician. The purpose of preventive checks is to take corrective measures at the right time. There are scientific recommended tests and intervention based on guidelines which are appropriate for age, gender and health history. In India selfe testing is becoming very popular but a very few people take proper doctor advice and consultation.
Read more...
Occupational Health
Occupation can lead to many health conditions. People travel long distances to attend their work. Traffic and occupations environments may lead to excessive stress that can reflect into many physical and mental health symptoms. Employees of BPOs are especially prone to lifestyle diseases as they work in shifts and are sleep deprived. Few develop diseases such as diabetes and blood pressure early. Due to continuous lockdown, many new challenging healthcare issues are emerging.
Read more...
Medical Fitness
Most medical fitness certificates require comprehensive physical check up including examination of the whole body. A family physician is the most appropriate person to issue such a certificate. Several types of medical certificates are required such as pre employment fitness certificate, travel and visa related medical fitness, school fitness, medical for university admissions etc.
Read more...
Migraine and Epilepsy
Headache is the commonest neurological problem. Migraine is caused due to vascular pulsations in the brain. Diagnosis of migraine is mainly through clinical evaluation rather than any advanced testing such as MRI or CT Scan. Migraine is a treatable condition if diagnosed properly. Epilepsy is a disease causing abnormal movement of body parts due to seizure (abnormal brain waves) in the brain. Seizure and epilepsy require a relatively longer duration of treatment and are potentially curable diseases.
Read more...
Sexual Disorders
Men and women both suffer from sexual dysfunctions and disorders. However such problems are not discussed openly. Most sexual problems are curable and treatment is available. Many times patients do not seek professional advice due to social taboo. Sexual health is key to any successful relationship.
Read more...
Vaccination
Mental health issues are the most under reported health issues. Most of the time people look physically fine externally. Due to lack of awareness about self care most people having mental health issues, such as anxiety and depression suffer for a long time. These conditions impact quality of life and work life balance. Alcohol dependence management is also part of our mental health services.
Read more...
Smoking cessation
Many people want to quit smoking but are unable to do so without professional help. With resolve and following a proper quitting program, mostly people are able to quit smoking and prevent several life threatening diseases such as heart problems and cancers.
Read more...
Clinic
Porta semper lacus cursus, feugiat primis ultrice in ligula risus auctor tempus feugiat dolor lacinia cubilia curae integer congue leo metus
Pharmacy
Porta semper lacus cursus, feugiat primis ultrice in ligula risus auctor tempus feugiat dolor lacinia cubilia curae integer congue leo metus
Diagnostics
Porta semper lacus cursus, feugiat primis ultrice in ligula risus auctor tempus feugiat dolor lacinia cubilia curae integer congue leo metus
Telemedicine
Porta semper lacus cursus, feugiat primis ultrice in ligula risus auctor tempus feugiat dolor lacinia cubilia curae integer congue leo metus
Dietician
Porta semper lacus cursus, feugiat primis ultrice in ligula risus auctor tempus feugiat dolor lacinia cubilia curae integer congue leo metus
Wellness
Porta semper lacus cursus, feugiat primis ultrice in ligula risus auctor tempus feugiat dolor lacinia cubilia curae integer congue leo metus
Minor Surgery
Porta semper lacus cursus, feugiat primis ultrice in ligula risus auctor tempus feugiat dolor lacinia cubilia curae integer congue leo metus
Clinic with Innovative Approach to Treatment
Family doctor approach
A family doctor takes care of the whole family. Family physicians key qualities are accessibility and long term relationships with the patients. Due to long term relationships the continuity of care is maintained as the doctor knows each and every event in the life of the person or family.
Person centered care
Every person is unique in his/her own situation. Two persons may have different severity and levels of symptoms for the same disease. Therefore each person requires personalized care for any diseases of medical condition. The treatment plan has to be personalized.
Whole person care
Dr Kumar's unique approach to patient care includes looking at diseases and health outcomes comprehensively and the person as a whole. He advocates for whole-person care rather than a narrow look at diseases on the basis of organs, genders, and age groups.
Remote Monitoring
We provide digital monitoring facilities for home bound and bed bound patients. By monitoring vital signs and basic test reports we can monitor any change and variation in the status of such patients. We have treated thousands of COVID patients by online consultation and remote monitoring systems. Call our service manager at 8742911911 for the suitability of such service for your patient or family members.
Online consultation
We provide online consultation for patients 24x7. Consultation can be done on DOC24 APP Download the app from playstore. Consultation is also provided through Phone call or Whatsapp. Call 8742911911 for appointment.
Home Care
One of our missions is to provide healthcare at the comforts of your door steps. Home care is a basket of services including doctor home visit, nursing services, home health attendant, pharmacy home delivery, diagnostics home collection, home health equipment, remote digital health monitoring and electronic health records.
Second opinion
Solutions to complex medical problems
Every person's body is unique. Due to rapid specializations, at times many people experience fragmentation of care and no one doctor is responsible for the whole person. One persona may have multiple health issues impacting different organs of the body. While specialist service is required in modern times, it ay be useful take a second opinion from a doctor who can look through complex medical issues and deal with multimorbidity (multiple disease in the same person)
Group of Professionals
Dr Raman Kumar [Consultant Physicians]
Dr Sarita Tiwari[Consultant OBG]
Dr Shivangi Tomar [Physiotherapy]
Ms Priya Sharma [Dietician]
Mrs Juhi Agarwal [Dietician]
Mrs. Sonali Pal [Yoga therapy]
Our Team
Dr Raman Kumar
Consultant Physicians
Read more...
Dr Sarita Tiwari
Consultant OBG
Read more...
Ms Priya Sharma
Dietician
Read more...
Mrs Juhi Agarwal
Dietician
Read more...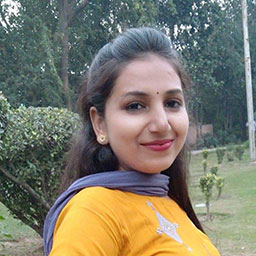 Ms Sonali Pal
Yoga Therapy
Read more...
Testimonials
Atul Singh
Dr. Raman kumar is one of the best doctor in noida area. I came to him with my sugar problem. He not only contained the sugar without any medicine but also helped me to lose more than 15 KG's in 3 months.
Read more...
Abha Stivastava
Dr Raman एक बहुत ही सिद्धहस्त फिजिशियन हैं । मेरा व्यक्तिगत अनुभव बहुत है
Read more...
Sumit Gupta
Dr Raman is very good and experienced doctor.He always ensure that his patients will get best treatment and relief ASAP.He never ever say no to patient even it's mid in the night.His finding for cause of illness is very good and he have that magic in his hands after first dose of medicine we felt relief.We have a strong trust level on Dr Raman He has become our family doctor.Our 8 year old son to our Mother we take consultation from him only.During lockdown Dr Raman always available on call.We always recommend Dr Raman not in our family friends even if we find any one facing health issues .One thing we can say He is having best knowledge and he is best doctor in true meaning.
Read more...
Gayatri Kumari
Whenever I or any of my family members fall ill we prefer to visit your clinic though there are many doctors nearby our society because of the faith and medicines recommended by you suit us and we need not think about any other doctor. We also get moral support discussing our problems with you as you are soft spoken and yo
Read more...
niranjan kumar
Extended hours are great! It was more than 11PM when I called Dr. Raman during lockdown anticipating that he might not respond. Not only did he respond but also listened patiently and understood my wife's illness and reverted back with a medical prescription. Whenever I called him even over the weekend he was readily available to consult. Saying thanks is merely a word to say as he is one of the finest doctors I came across.
Read more...
Puja Verma
Dr .Raman is a very good doctor and l regularly consult with all my family members. He listens Very patiently to problems and his advice and treatment is perfect.
Read more...
Sandeep Pandey
Indeed, the most treasured of the Doctors I have been privileged to meet. Dr. Raman treated me as if I was a family member during all my meetings with him, during treatment. The treatment was undoubtedly successful, and the results were as described. If he weren't specialized, I'd see him for everything!"
Read more...
Saroj Kumar
Dr Raman is a very soft spoken, well behaved person and having thorough knowledge about ailments & medicines He is having excellent diagnostic abilities and providing very accurate advice only on the basis of observations, even in case of very critical health conditions. Regards,
Read more...
Neha SIngh
I am writing to express my gratitude for the treatment I received in this pandemic covid-19 and before this.Thank you so much for the difference you make in the lives of your patients! Your kindness, sincere caring, and concern make everything better and are a great encouragement." Dr. Raman is the perfect combination of caring, i
Read more...
Navneet Chaurasia
Dr Raman has been like our family Dr. He has always responded well in time with an effective treatment. He believes in minimum medication/tests with maximum benefits to restore our health.
Read more...
M.J.SRIVASTAVA
Hello All, It is my extreme pleasure to write a few words for Dr. Raman Kumar, of crossing republic, Ghaziabad.Our entire family members found Dr. Raman Kumar to be an extremely very nice family Doctor for providing us his very valuable ,very nice and extremely very good medical cost effective medical advice as a family doctor on 24 X 7 basis. He really provides services on a 24 X 7 basis without any hitches.He is a very cost effective Doctor in crossing the republic and we value his services to
Read more...
Manjari
Hello All, It's my pleasure to write a few words on Dr. Raman Kumar. Few years back I was searching Crossings Republik yellow pages to call a doctor at home. I came across Dr. Kumar called. Within a few minutes he was at my home. Imagine when you really want help he was there. From then till now he has always been a pillar of support for my fam
Read more...
Dr BD SIngh
Dr. Raman Kumar is one of the best Physicians available in Crossing Republic area. He has a long experience and decent behaviour. He examines the patient carefully and listens to his problems attentively. I have been availing Dr. Kumar's medical services from the last seven years. Dr.BDSingh
Read more...
Sandeep Sinha
Hi I am Sandeep Sinha..39yr old and Dibectic patient of Dr.Raman. Well as they say now days the world is so commercial that finding a good Doctor is like finding a loyal and honest life partner.I started my treatment for Uncontrolled Diabetes and high Cholesterol levels with Dr Raman since September 2019 . After undergoing his treatment my sugar levels are controlled and cholesterol levels are down. He has treated me with few other serious infection where I should been gone to a specialist.I am in a much healthier shape now and during the lockdown even he was available for treatments.What I really like about Dr R
Read more...
Krishna Murari
Dr Raman Kumar is a doctor with a golden heart, magical healing power & profound knowledge of his profession. I can blindly rely on him for all health problems and he always responds in a most cordial manner with few yet effective medicines. I wish him all the success, prosperity, health and happiness. Krishna Murari
Read more...
Er.D.K.Bansal
My self and my family use the consultancy services of Dr Raman Kumar as General Physician.He has good knowledge of the subject and he is a good person with a helping attitude.he is not money minded.He has also done house visits during need. His services are highly recommended.
Read more...
Anuranja Srivastava
Honestly, what a wonderful thing to have a good doctor available in your locality who actually cares about his patients' well-being, and takes the time to explain his thinking. I must appreciate how fortunate we are to have Dr. Raman Kumar in our neighborhood. My first visit with D
Read more...
Anish Kumar
Dr.Raman is one of the finest doctors in the city. He has got a very good hold of all diseases.He is immensely knowledgeable and very kind and cooperative towards his patient.He is available 24/7 irrespective of day or night.If you need cure,must visit Dr.Raman once,you would be happy and cured. Anish Kumar
Read more...
Shivam Singh
I visited for treatment of dengue. Excellent analysis and consultation. His attitude towards the patient is very positive. He tells the patient very clearly what he needs to do to recover in a very favorable manner. One of the best General Physician doctors in Greater Noida West. Thanks
Read more...
Anjani Kumar Tiwari
Dr. Raman is my family Dr. He is very caring to his patients . Whenever I require any support he attends the call immediately and always helps and supports me . We trust in him for all our medical needs . He is very supportive at all times . Regards
Read more...
Anup Singh
Thank you Dr Raman for your being available at all times. It's been 5 years that we know you. We don't feel any need to consult any other Doctor as we know you are there to take care of my family. Your genuine and effective advice has always been appreciated. You are among very few Doctors in today's time
Read more...
Sudhir Kumar
I would like to share my personal experiences with Dr. Raman during this pandemic time. One night suddenly my 84 years old father started getting difficulties in breathing and we were not able to think for a while what to do and where to go. Then my tower guard told me about Dr. Raman who according to him is God for poor and downtrodden people of nearby areas as he never charges any single penny from such people. It was around 11.30 PM and I hesitantly rang his doorbell. He came out and asked the patient's condition and upon hearing came with us to our flat. He examined my father and immediately gave medicines from his bag which he alwa
Read more...
Sumbul Abuzar
It has been a very good experience with Dr .Raman . As my 4 year daughter was bitten by a pet dog ; we got so panicked and never knew where to take her for the vaccinations but then we landed to Dr. Raman's Clinic . Luckily , she got all her vaccinations and medications with such ease. Since then; I always keep his number
Read more...